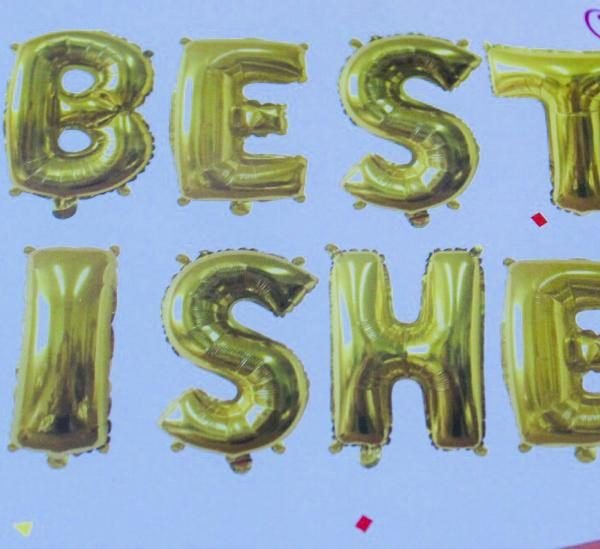 Features
The balloons are made of aluminum foil material, durable and practical for lasting use.
 The balloons come with lovely heart shapes and warm letters modeling design, which offers you complete
scene-themed decor.
 Perfect for the graduation party-themed scene decor. Bring you a happier mood.
 Features nice color, with excellent workmanship and detailed crafts, not easy to tear up.
 Easy to decorate. You can make your own balloon garland or stick them on the wall as the
background.Height; 16 Inches
Letter Qty: 10
Product Type: Alphabet
Color; Gold
   Material: aluminum foil.