Clear 6 Grids Makeup Organizer Lipstick Storage Box Plastic Lip Rack Holder Cosmetic Organizer Box Clear.
₨ 1,000
Keeps all your cosmetics neatly organized in a beautiful display, and at your fingertips. The 3 cylindrical compartments are connected at the base.
Makeup Storage Makeup Brush Holder for Makeup Brushes or Office Supplies
High Quality Acrylic Makeup Brush Holder Perfect for Organizing Dress Table
Clear acrylic material can be easily cleaned with water and soap.
Made of Durable, Top Quality Transparent Acrylic.
149
People watching this product now!
Report Abuse
Ready to ship in 1-3 business days
---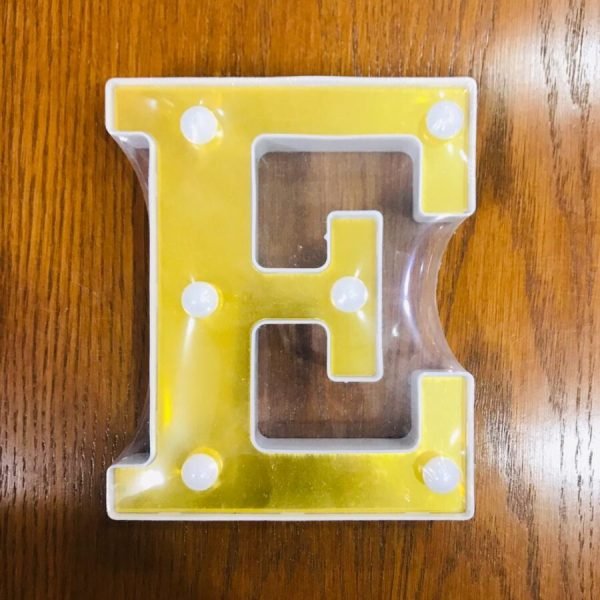 Product details
26 English gold letter styling lamp LED decorative lamp proposal festival birthday party table white layout lighting
product description: material: plastic Weight: 0.081kg Size: 16 * 12 * 3cm/6.3x4.7x1.2" Style: A, B, L, O, V, E, Y, & & Power supply: 2 section 7 battery (delivery does not include battery)
Related products
Make your dresser less cluttered.Designed for cosmetics and skincare products,Suitable for all kinds of packaging facial cleanser, eye cream, liquid foundation, makeup remover, lipstick

Waterproof and dust proof, You can hang it in the bathroom, bedroom, living room and other places with clean walls.

Cosmetic organizer box, it does not need to drill holes, will not damage the wall, and it is easy to install.

This patented design product cleverly uses the wall space, greatly saving the space of the dresser or bathroom sink, making the home look more neat and orderly.

Perfectly organizes and stores your cosmetics and accessories; easy access to all of your makeup products.