Colors Blue Edt Spray 80ml
₨ 4,500
New fragrances from the house of Benetton within the Colors de Benetton collection are named Pink and Blue. Both editions are intended for women, presented by the campaign in a way that promotes "diversity, multiculturalism, beauty, and optimism." The perfumes are made under the license of Puig as fresh and youthful creations.
Colors de Benetton Blue is a relaxing and refreshing citrusy fragrance. The top notes include bitter orange, lemon, and yuzu and lead to the heart of orange blossom, freesia, and a mate accord. The base notes include cedarwood, tonka bean, and musk.
Both fragrances are available in round bottles with gold-colored stoppers designed in the logo of the house as 80 ml Eau de Toilette
86
People watching this product now!
Report Abuse
Ready to ship in 1-3 business days
---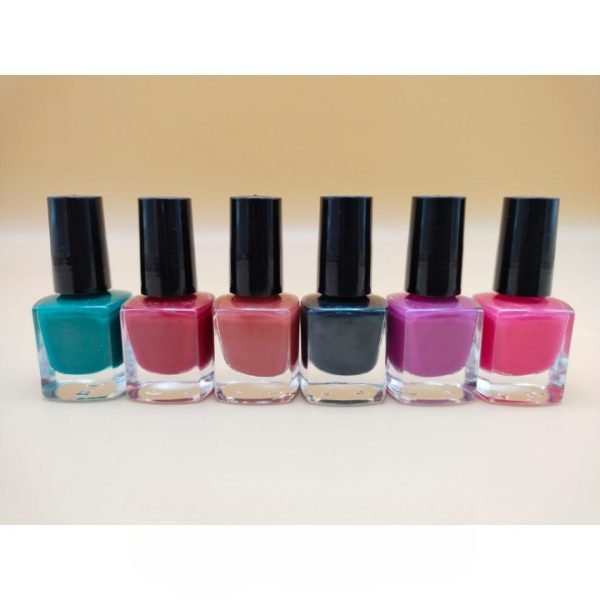 Peel Off Nail Paints
Peel Off Nail Polish
Pack of 6
For Women, Girls and Kids
High Quality
Excellent Pigment
Smooth Application
Perfect Finish
Easy Peel Off
Water Based
Quick Dry
Multicolor
Related products
Features:
SURRATI PERFUME
100% Original Perfume and Long Lasting.
Branded Imported product.
Mesmerizing Fragrance
Long Lasting Fragrance
For Daily Use
Premium Quality Fragrance.
Average Lasting More Than 6 Hours.
Best for Projection, Silage & Longevity.
Best Prices.
One of the Bestselling Fragrances Ever.
No Water or Any Other Inexpensive Filler.
Safe For Skin
Official Seller Genuine product
Best For Gift & Personal Use.