Cvb Ultra Black Eyeliner
₨ 1,000
Features:
With quick dry, smudge proof and long lasting formula
Intense black color, with easily gliding tip provides perfect definition to eyes
Keep away from direct sunlight and store it in cool dry place
77
People watching this product now!
Report Abuse
Ready to ship in 1-3 business days
---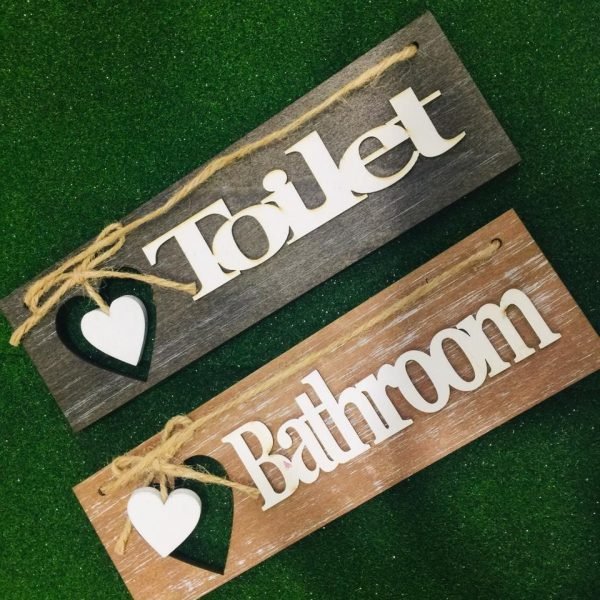 [BATHROOM DECOR] – The wood wall art adopt high precision to realize bathroom signs decor in bright color, lifelike graphics, waterproof effect. The perfect wood wall art is suitable for indoor and outdoor hanging.
[BATHROOM WALL ART] – Vintage design bathroom signs decor wood wall art display nicely in your bathroom.

[BATHROOM WALL DECOR] – the bathroom signs decor wood wall art using light weight wood, easy to see and nice looking. this bathroom signs will be a great bathroom signs decor for friends or families.

[BATHROOM PICTURES WALL ART] – this kind of wood wall art bathroom signs decor comes ready to hang on wall with jute rope.
[BATHROOM DECOR WALL ART] – If you are not totally satisfied with the quality or color of the wood wall art, you can apply for return.
Related products
HARAMAIN BLACK STONE SPRAY (100ML),  comes with a great scent and the perfection of a well balanced perfume that will cater for all the needs of the user who wants more than what the ordinary user needs with lifegs Black Stone is a strong Arabian perfume with deep base notes of wood and musk. One spray will have you falling in love with the beautiful and sensuous combination of floral, citrus and spice. Walk into the room and your audience will be mesmerised instantly with your 
exotic fragrance
.  Even when you leave the room, the mysterious aromas of the far east will be the talk of everyone. Keep the secret of this 
Middle Eastern perfume
 and leave everyone wondering.