Swifty Sharp Cordless, Motorized Knife Blade Sharpener – Green
₨ 1,200
Includes the original swift sharp knife sharpener and catch tray under the guide to collect metal shavings
The must-have holiday gift restores the razor's edge on any blade in just seconds with precision power sharpening at a fraction of the price
Built-in guide holds the blade at the perfect angle
Professional grade, high-speed knife sharpening stones
An original product from Hampton direct the official maker of swift sharp motorized knife sharpener
66
People watching this product now!
Report Abuse
Ready to ship in 1-3 business days
---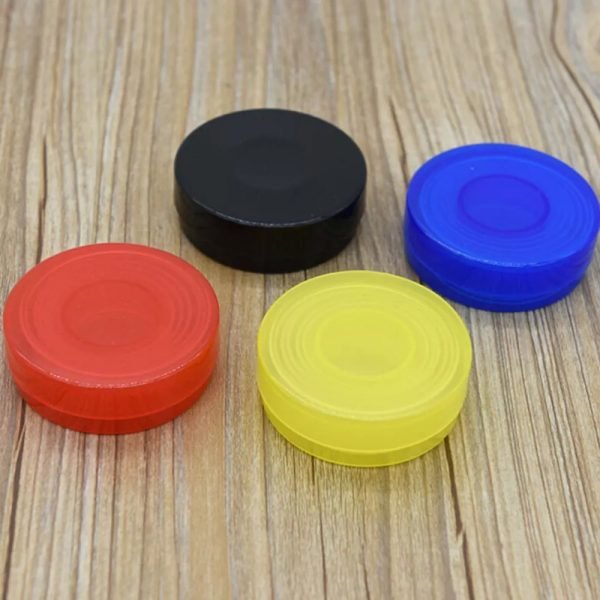 Descriptions:
Material: plastic
Color: Random color
Tips:
1. Before folding the cup, make sure there is no liquid in the cup. 2. Please sterilize by cleaning before use. 3. Please use caution when dressed up in hot liquid shaking! 4. Use soft material to clean the cup in case of damage. 5. Do not hold strong acidic and alkaline liquid in the cup
Related products
Texture: Wooden texture
Colour: Dark brown and black
Set includes – smart trays of 1 small,1 medium sizes,1 large size, 1 XL size and 1 XXL size
BPA free material
Eco-friendly and durable
Broad side holding golden grip.
| | |
| --- | --- |
| Material | Silicone |
| Product Type | Cleaning Gloves |
| Color | Pink |
| Usage/Application | home |
| Categories | Household Gloves |
| Size | Medium |
| Features | Dishwashing |
| Type | Full Finger |
| | |
| --- | --- |
| Colour | Multicolour |
| Special Feature | High Speed, Glass Blending Jar, Smoothie Blender |
| Capacity | 380 Grams |
| Product Dimensions | 5.5D x 5.5W x 23.5H Centimeters |
| Material | Plastic |
| Included Components | Wire Whip |
| Style | Countertop Blenders |
| Recommended Uses For Product | Juices |
| Power Source | Electric |
Pot lid holder rack
Offering a new twist to your everyday lid rest
Can be placed any size, spoon, spatula. To keep the environment clean, not easy when the collection.
Food-grade plastic, health and safety
Easy to clean
Great gift for housewife
Material: Plastic
BPA Free & dishwahser safe
Simply pop-up to open when using and collapses to flat for space saving with Expanded
Separate area for silverware, utensils, and other gadgets for more organized drying – 4 compartments to organize small utensils
Compact & Portable, Suitable for both indoors & outdoor uses, such as RV, camping, campsite and vacation homes
Open measurement is: 14.5inches x12.4inches x 5inches and collapsed measurement is: 14.5inches x 12.4inches x 2inches
SAFER
VERSATILE
EASY CLEAN
PERFECT GIFT
5 In 1 Cucumber Carrot Potato Slicer Peeler Grater Fruit Vegetable Cutter
Silver Blade
Quality Material
Product Size:
 Approx. 34 * 23 * 13 cm
MULTIPURPOSE Strong absorption EASY TO INSTALL AND CLEAN Anti-clogging silicone filter can easily catch food debris and keep drain water without blocking. And the sink stopper can stop the water without leakage 2 in 1 Tub Stopper and Strainers, stain-proof, washable, keep hair and garbage in tub from flowing down as well as prevent undue blockage.
100% New Brand and High Quality
Translucent, matte plastic makes these boards easy to wash, anti-slip and antibacterial.
Each board is a different color based on the type of food it should be used for, to help keep your food separate and safe to eat.
Flexible: easy to roll up and store, including a hole for hanging on hooks or racks.
Package Included:
1* Chopping Board
Specifications:
Lace lace mesh design, beautiful and practical.
Easy to clean and easy to carry thanks to the folding design.
This food net can isolate the mosquitoes and flies, it can also keep outside dust away from food.
Perfect for your kitchen, restaurant, outdoor picnic etc.
Type: Food Cover
Material: Mesh
Color: Random
Features: Eco-friendly, Anti Fly, Practical. Kitchen Supply
Size: Diameter: 68cm/26.78″ (Approx.)
Pcs: 1
Suitable for drawers with a minimum height of 3.25 inches. Dimensions: 40 x 11.5 x 6 CM
Material: ABS Plastic.
Unique design creates more space in your drawer. Individual, stacked compartments for different cutlery.
tableware icons are easy to identify and very convenient. Kitchen tray drawers are easy to wash by hand and dry quickly.
Package includes: 1 x Cutlery Holder Rack
Self-draining sink caddy.
Attaches securely inside sink, any excess water or soap drains away.
Dismantles for easy cleaning.
Can be used in the kitchen and bathroom for sponge, toothbrush, soap, towel cloth, etc.
Makes uniformed compact burgers patties easily.
Removable handle for easy storage
Crunchy crust and short cooking time thanks to the grooving structure.
Non-stick coating,
washable,
meat pie and grill board.
Good quality and Durable