Window Cleaner Mirror Wiper
₨ 400
Product details of Window Cleaner Mirror Wiper
Glass wiper, T-handle, can easily scratch the glass, mirrors, tiles on the water stains, clean without leaving marks;
Soft silicone strips, easy to scratch the glass, mirrors, tiles on the water stains;
Whether the table or wall.
153
People watching this product now!
Report Abuse
Ready to ship in 1-3 business days
---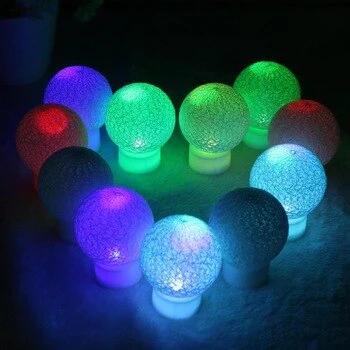 MULTI-USE: Scatter on the table for a fluorescence flair or place on your stage and floor for a glamorous touch. Attach strings and hang from arches, walls, ceilings, pillars, columns, tree branches, tables, chairs, and whatever you wish to add an enchanting glow.
The LED in the dome-shaped cover lights up when switched on. Great for wedding and party decorations to create a nice ambiance. 3 Button cells included. Assorted colors dome-shaped cover.
Related products
| | |
| --- | --- |
| Brand | Other |
| Color | Pink |
| opening mechanism | open-top |
| Material | Acrylonitrile Butadiene Styrene |
| Item Weight | 600 grams |
Over the door hanger rack with 5 vertical hooks instantly adds hanging space.
Hooks for hanging coat hangers, hats, purses, backpacks, purses, jackets and other items.
Clothes hanger is made from Sturdy ABS Plastic for long lasting use. This over the door organizer has Reversible design for greater flexibility.
This door hanger hooks requires no additional tools. Easily fits doors having thickness of 30mm to 35mm.
Max Load Capacity: Approx. 5 Kg. Package contains 1 Piece 5 Level Over the door Hook.
Product details of Baby Wiper, Floor Wiper ,Kitchen Floor wiper ,viper, cleaner
BABY FLOOR WPIERLIGHTWEIGHTVERY CHEAP PRICE SMALL IN SIZE DETACHABLE HANDELSTAINLESS STEEL PIPE 10 cm blade total height ideal for washroom best for open kitchens and marble slabs and all color
Features:
1. Make of high quality material, could use long time
2. Keeps your trousers neat and tidy, but also keeps them compact
3. Create more space in your closet
4. Use one hanger instead of five with this convenient 5-Layer hanger
5. Keep pants neat and organized on the poles
Product details of Baby Wiper, Floor Wiper ,Kitchen Floor wiper ,viper, cleaner
BABY FLOOR WPIERLIGHTWEIGHTVERY CHEAP PRICE SMALL IN SIZE DETACHABLE HANDELSTAINLESS STEEL PIPE 10 cm blade size28 cm total height ideal for washroom best for open kitchens and marble slabs and all color
Product Description
Triangular Tip Shape Front-end Design Which allows flexible ironing of narrow areas such as buttons, plackets, and collars,allowing the details to be displayed elegantly   Dry and Wet Ironing 2 In 1 Dry ironing: Ironing after 30 seconds of turning on; Wet ironing: After taking out the spray bottle, press the spray button to spray. After turning off the spray, you can start ironing Does Not Hurt Clothes Heated soleplate at constant temperature of 320°F, titanium soleplate heating, ironing does not hurt clothes, can be used on silk, plush, wool, cotton, linen, polyester, nylon and other fabrics Mini Steam Iron Our micro steam iron is very small and mini, size: 7.6 in * 2.9 in * 3.5 in, weight: 0.8 lb. Very suitable for traveling on holiday or business.Fabric Type Compatibility: Wool
Rated 4.00 out of 5
₨

3,500
Classification: Steam brush Steam Duration (Min): 20min Supports Anti Dry Burning: Yes Rated power: 33W Product size: 7.6 in * 2.9 in * 3.5 in Operation mode: mechanical
Product details of Glorium Wet Mop/Cotton Mop/Kentucky Mop/Floor Mop
Wet Mop material : Cotton
Cotton weight : 200g
Stick Material :
Stick Color : White