Body Underwear Slimming Suit
₨ 2,500
Gender:Women
Item type:Shapers
Material:Polyester
Control level:Firm
Shapewear:Bodysuits
Fabric type:Broadcloth
Decoration:Appliques
Thickness:Standard
Obscene picture:No
Sexually suggestive:No
material:36.8% polyester + 44.5%nylon + 18.7% spandex
75
People watching this product now!
Report Abuse
Ready to ship in 1-3 business days
---
BAKHOOR INCENSE- Become enticed within this bakhoor when used with a bakhoor burner for an amazing aromatic sensation that tops even the use of Incense sticks or candle sticks.

FRAGRANCE OF BAKHOOR-Aslubi Bakhoor by My Perfume Fill the air with a light and refreshing fragrance Top Notes: Musk Middle Notes: Amber Base Notes: Rose Fragrance, oriental perfumes A perfect home fragrance to must have in your place. OLFACTIVE FAMILY: Floral – Oriental

IDEAL USE- . Ideal for prayer , meditation or any ceremony. Experience perfect meditation with this bakhoor as you would with meditation candles, as this beats patchouli incense sticks, Sage sticks, white sage incense sticks, and others alike.

AIR FRESHENER- If you're ever tired of the smells emitted from the incense burner, you can always use air freshener to overlap the smells; MY PERFUMES air freshener tend to work best.

BAKHOOR- A treat for the senses – Bakhoor Aslubi fragrant woods, enriched with fine, fragrant essence. During burning incense on charcoal valuable fragrances are released and spread a relaxing lovely scent
Related products
1 MISS ROSE kajal
1 lipstick MISS ROSE
1 foundation 3D loose powder
2 nail paint peel off
1 Miss Rose cake eye liner
1 oil control base
Perfect coverage
100% original
Quality Brand
Features:
Instant white
Achieve Skin Moisture
Improve Wrinkles
Improve Skin Elasticity
Reduce Dullness
Features:
With quick dry, smudge proof and long lasting formula
Intense black color, with easily gliding tip provides perfect definition to eyes
Keep away from direct sunlight and store it in cool dry place
REMINGTON HAIR DRYER RE-2016 - GENERIC
5000W OF POWER
60° constant temperature
Cool Gear - Durable fit and style
The soft wind of health helps to hydrate the hair moisture penetration into the interior of the hair.

box content
dryer x 1
nozzles x 2
handbook x 1



Deals of 4 Miss Rose Fixer Spray +Primer Pump +Concealer +Foundation Tube

Deal Of 4

1 x Fixer Spray 1 x Pearl Primer 1 x Matte Foundation Tube

1 x Concealer
360 Degree Rotating Cosmetic Storage, crystal design shelf for makeup and other products.
Key Features:
Wonderful cosmetic display case.
Material Acrylic
Crystal and glittering look
Easy to install and adjust
EXTRA LARGE CAPACITY
Can be used to organize multiple items like cosmetics, jewelry etc.
Consists of multiple racks and shelves to provide more space for storage.
Product Description:
Material: Acrylic
Brand : Dr Rashel
Dr Rashel Vitamin C Brightening Face Wash 225 ml FACIAL
225 ML
Best for daily use
Skin Care
manufactured by Dr. Rashel.
The product/item is Brand New.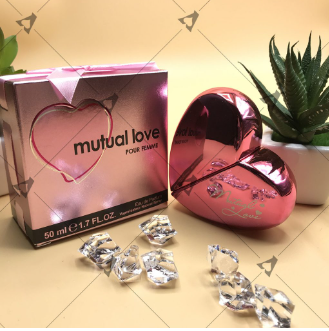 | | |
| --- | --- |
| Gender | Female |
| Volume ml | 50mL |
| Type | Parfume |
| Fragrance | Floral, Fresh |
| Perfume type | Regular size |
| Color | Pink |