Hand Push Vegetable Cutter
₨ 2,500
Features:
1. Innovative and novel household shredder, unique design.
2. Manual operation, safe and easy to operate, willl not hurt hand
3. Multifunction, cut slice, dice, shred, easy and fast.
4. No chopping skill needed, you can cut perfect slices with this shredder.
5. Used to cut all kinds of vegetables, fruits.
Specification:
Material: plastic+metal
Size: about 30*19*12.8cm
Notice:
1. Actual color may be slightly different from the image due to different monitor and light effect. Please allow 1-3cm deviation due to manual measurement.
107
People watching this product now!
Report Abuse
Ready to ship in 1-3 business days
---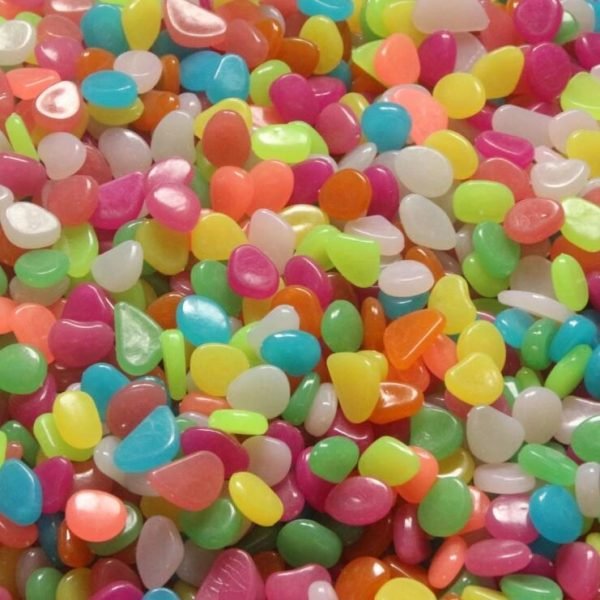 This ghost pebbles will make your home different. After sunshine during the day, the night walkway to light to three hours of blue or green light. Make your garden more beautiful.
Specifications:
Color: multicolor, white, light blue, green, yellow, pink (optional) Material: stone Quantity: 500pcs Package size: 115 * 110 * 200mm /4.5 * 4.3 * 7.9in Package weight: 1050g /2.3lb
Related products
Multipurpose Food Tray – Tray set of 2 – Serving Tray – Plastic Tray – Food TrayMaterial: Plastic – hard, compact and premium quality
Texture: Wooden texture
Colour: Elegent black with golden borders
Set includes – smart trays of 1 small and 1 medium sizes
Small sized tray dimensions – L:26cm, W:17cm
Medium sized tray dimensions – L:34cm, W:23cm
Broad edges to prevent food and plates from falling
BPA free material
Eco-friendly and durable
Broad side holding golden grip
Specification
Material: ABS
Color: 6 Colors
Cup Capacity: 1cup=250mL, 1/2cup=125mL,1/3cup=85mL,1/4cup=60mL
Spoon Capacity: 1tbs=15mL,1/2tbs=7.5mL
Applicable Occasion: Kitchen
Package Contents
1X 6PCS Measuring Spoon Set
Handheld Design: A soft-touch ergonomic handle, a long plastic cylinder cover, easy for storage

Rechargeable: Built-in battery, the power lasts long, can be used wire free, emits lower sound, very convenient for egg beating, milk coffee mixing

Easy to clean: Wash the blender under warm running water or dip it in washing agent. Wash it again, then dry in the air

Multi Application: egg beating, milk frother foamer, mixing protein shakes, coffer mixer, etc

Portable: It is lightweight and small body, you can take it away when you on holiday or go camping. Add more special feeling to your drinks
100% food-grade 304 stainless steel juicer, non-toxic certified, lead-free material, it is secure and reliable,please do not compare the price of our squeezer with the fake cheap aluminum squeezer on the market, nobody wanna discount their HEALTH.

You can find leverage in this professional citrus juicer,that's easy to get a lot of juice without much effort in a short time,just need to rinse with water after use.

Dishwasher safe was necessary for a premium quality lemon squeezer, It is not only easy to clean but also a space saver for kitchen.
Item Name: Rice Strainer
Material: PP
Shape: Leaf
Features: Portable, Durable, Easy to Use
Length: 10.5cm/4.13″" (Approx.)
Width: 14.5cm/5.71″" (Approx.)
Includes the original swift sharp knife sharpener and catch tray under the guide to collect metal shavings
The must-have holiday gift restores the razor's edge on any blade in just seconds with precision power sharpening at a fraction of the price
Built-in guide holds the blade at the perfect angle
Professional grade, high-speed knife sharpening stones
An original product from Hampton direct the official maker of swift sharp motorized knife sharpener
TOP QUALITY MATERIALS – The lemon squeezer is manufactured with food grade stainless steel for longevity and durability. This tool is sturdy and will not rust in reaction to juices
FAST & EFFICIENT – Just cut your lemon in half, put the flesh side down, and squeeze. The ergonomic handles leverages all your power and transfers it directly into the lemons. Perfect for kitchen or bar, ideal for fish, tea, fits for both kids and adults. Your hands will not be stained with lemon juice by using this tool
100% New Brand and High Quality
Translucent, matte plastic makes these boards easy to wash, anti-slip and antibacterial.
Each board is a different color based on the type of food it should be used for, to help keep your food separate and safe to eat.
Flexible: easy to roll up and store, including a hole for hanging on hooks or racks.
Package Included:
1* Chopping Board
Portable Cotton Candy Maker Practical Self-made DIY Marshmallow Electric Sweet Floss Machine Kitchen Gadget for Cotton Candy Rapid Making
Preheat the machine before using
Non-slip suction foot fixing machine, stable and quiet.
The rotary sugar bin has been upgraded to allow more sugar to be placed and the sugar particles will not fly out during use.
Power switch, one button start, durable, easy to use.
Cotton Candy Maker, Practical Self-made DIY Cotton candy Electric Sweet Floss Machine, cotton candy maker machine Specification:Product size: 25*25*18cm / 9.8*9.8*7.1inMaterial: plastic case + stainless steel Color: Pink, Pay Attention in Use:Preheat for 5-10 minutes before adding sugar. After preheating, turn off the machine and add sugar.
It features a 360 degrees rotatable tap nozzle and a unique 3-mode spray function, helping you to clean your sink or wash your food ingredients effortlessly!
3-mode spray: Jet, Jet + Shower, and Shower
Suitable for most round taps
Easy to install.
Reduces energy costs and water usage by up to 70%.
Extremely durable.
360-Degree Twist and Easy Control.